'Art de vivre'
– vi er STADIG midt i vores drøm!
Hvad gør man, når man pludselig bliver fanget i et fremmed land midt under corona?
Vi er i krig! en sundhedskrig – sådan faldt ordene fra den franske præsident, Emmanuel Macron da han den 16. marts indført udgangsforbud i hele Frankrig.
Gaderne er tomme – en enkelt eller to har iført sig mundbind for at foretage dagens indkøb hos den lokale slagter.
Men hvad gør vi? – Vi holder hovedet koldt, nyder de solkyssede, lavendelfarvet vinduesskodder, som er slået til side og de frodige og mørkegrønne potteplanter, som står rundt omkring i den lille gårdhave.
Vores lille restaurant er, som alle andre restauranter i Frankrig, lukket. Men det giver Gert anledning til at være endnu mere kreativ og mens han leger i køkkenet med alskens lækkerier – tja – så jeg er gået alt ind på 'art de vivre'….
En af de vigtigste grunde til, at vi kom til Frankrig for over 17 år side, var drømmen om den vildere natur med de høje bjerge, om lune sommeraftener, hvor cikadesang strømmer ind ad åbne vinduer og om at leve livet langsommere og lidt mere autentisk.
Nu lever og nyder vi den livsstil, der gør hver dag lidt sødere og lidt mere behagelig, selv når livet giver os hårde kår, som nu, hvor Corona er trådt ind på scenen.
Den franske livsstil som franskmændene kalder 'art de vivre' eller 'kunsten at leve', er helt i ånd med vores værdisæt.
'Art de vivre' er et udtryk opfundet af franskmændene – et fænomen, som det har været umuligt at eksportere til andre lande!
Selvfølgelig kan 'art de vivre' kun være opfundet i Frankrig! – et land, som praler af en monark som Louis XIV, der satte standarden for enhver anden monark i Europa. Når alt kommer til alt, var det under hans lange regeringsperiode, at chokolade, kaffe, champagne, tegneserie, marquetry-møbler, diamanter og parykker lavet af menneskehår, blev til.
Den franske forkærlighed for den fine levemåde har berørt ethvert aspekt af menneskelige glæder og luksus, hvad enten det er gastronomi, mode, sport, fritid og konversation.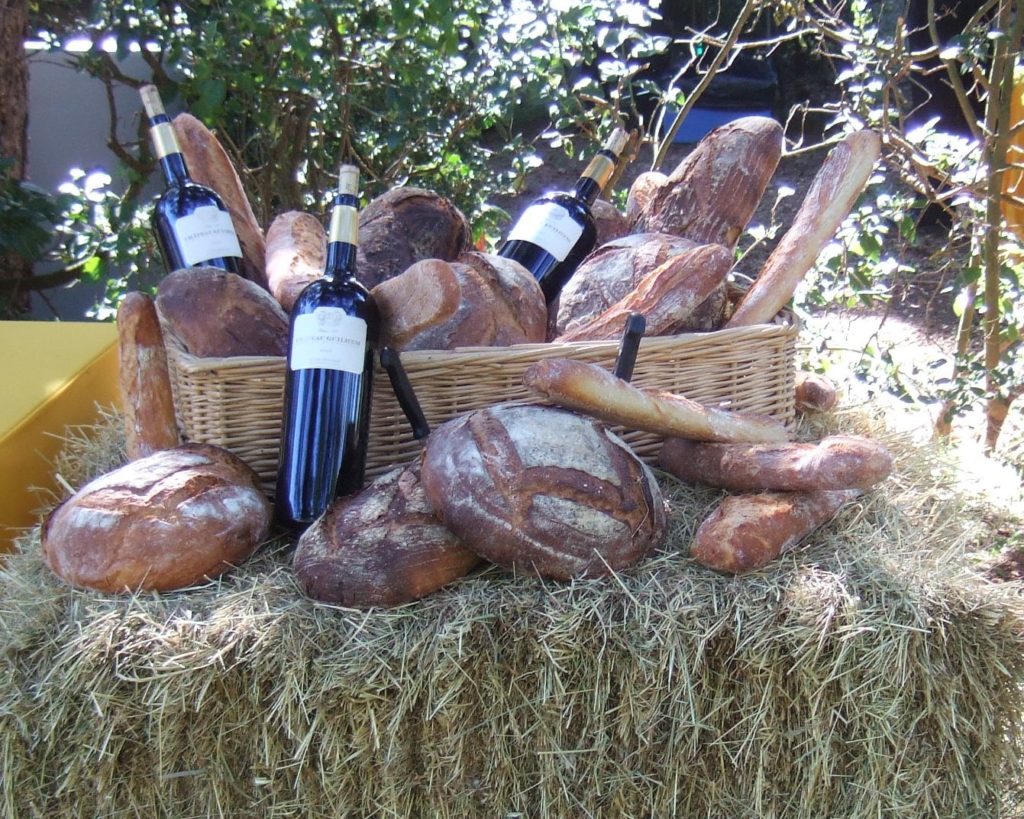 Franskmændene var de første til at opfinde litterære saloner; de første til at fremstille overdådige udendørs operaer på Versailles komplet med ballet og fyrværkeri; de første til at have modeshow, hvor designere blev fejret som rockstjerner; de første der opnåede restauranter med en, to og tre stjerner; det var dem som var først til at skabe eftertragtede globale mærker som Hermès, Louis Vuitton og Christian Dior!
Men luksus er ikke det samme som "art de vivre"……men hvad er det egentlig så?
Art de vivre er en tilstand. Et åndeligt fællesskab, en kultur og en levevis, som binder franskmændene sammen.
Det handler om at nyde. Nyde at solen skinner på den klare azurblå himmel, nyde de syngende cikader, som vækker enhver franskmand fra siestaen, tids nok til at nå den traditionelle penéquet, nyde landet som er fuld af dufte og smage.
De kulørte og velduftende markeder, der er i hver en landsby, som en ugentlig tilbagevendende begivenhed. Stedet som har karakter af et ritual, som er en fast del af livsstilen. Her er man ikke bange for at bruge lidt ekstra tid på at høre om familien. Det er her, de mødes, socialiserer, går tur og oser. Disse festlige øjeblikke hvor delikatesser er samlet i hjertet af kommunen. Lokale produkter fremstillet af lokale producenter: Ost, oliven, store saftige svesker, hjemmelavet ost, fransk nougat, sæber eller æteriske olier, lokale vine, hjemmelavet kager, frugter og grøntsager … Der er noget for enhver smag.
Art de vivre er et overflødigshorn af overbærenhed, tolerance, kærlighed, samvær med familie, kortspil med vennerne, det er en pastis på terrassen, det er en lur i skyggen af kastanjetræet, det er en espresso på caféen, det er et spil petanque, i centrum af landsbyen, det er en gåtur i de skyggefulde parker og brostensbelagte gyder… Et fristed for fred.
Jeg kender en enlig kvinde i Perpignan. Hver aften sætter hun sig alene ved det veldækkede bord. Hun har selv tilberedt maden og spiser af det fineste porcelæn med stof serviet og vinglas. Hun kunne aldrig drømme om at spise pizza fra pizzabakken, mens hun sad foran fjernsynet……det er arte de vivre!
Når vi er på opdagelse i landets fortid, med de gamle, romerske og keltiske byer … de første mænd, som levede i landet for 400.000 år siden. Når vi besøger vaskehuse, springvand, små gyder fyldt med charme, slotte hvis bygninger engang husede de fine herrer, vinmarker og duftende blomsterenge og når vores private kok tilbereder delikatesser og serverer dem i Slotshaven, hvor gæsterne efterfølgende kan tage en skyggefuld lur under valnøddetræet, så er det 'art de vivre'…..
Sydfrankrig løber i vores årer og dette område er hjertet, der banker blodet rundt.
For vores gæster har vi privilegiet af at vise dem vores uspolerede område og det er med stor fornøjelse vi oplever gæsternes begejstringen når de opdager, at de bedste rejseoplevelser ligger i det uventede.
Det er ikke blot en drømmekulisse! Det er stedet for passion og hengivenhed. Historie, der blander sig med det varme sydlandske klima. I sin skønhed er landskabet urokkeligt, de højtbeliggende landsbyer fra middelalderen, er autentiske med deres små gader fyldt af charme. Naturen omkring os, med duften af nyudsprungne blomster, mimoser, abrikostræer, jasmin og roser, lader intet tilbage at ønske. Maden bliver ikke mere fantastisk, end når Gert har sat sin hjemmelavede 'Joue de boeuf', kogt længe og inderligt i lokal sød vin, på menuen.
Vil du selv opleve den franske 'art de vivre' – så vil vi nyde at byde dig velkommen.